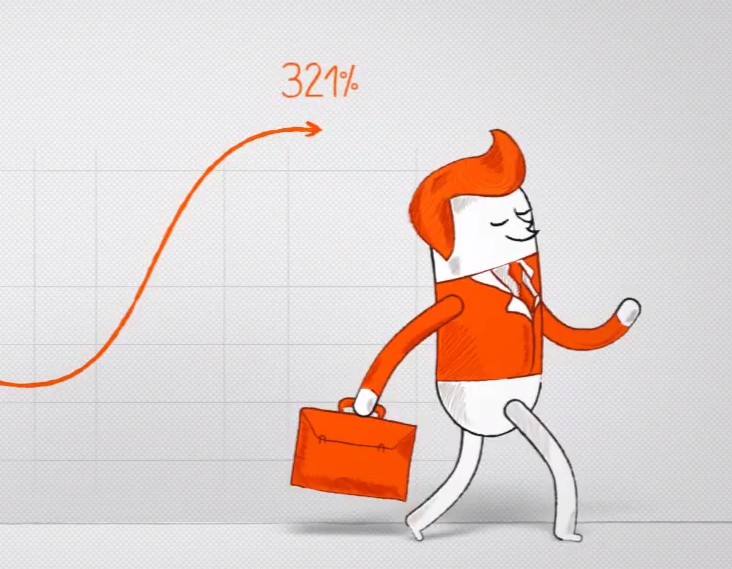 1. More control of your message.
PR is a great way to extend your reach, but the downside is the lack of control. Journalists will give their opinions, informed or otherwise. Through animated videos, every journalist gets the message perfectly, framed with a compelling narrative. Journalists will often post videos, sharing your perfect message directly with your audience. This is a huge advantage that can make the difference between an average campaign and one that reshapes the competitive landscape. Traditionally, getting a controlled message out on a large scale required a blue-chip advertising budget. PR and video can now achieve this at a fraction of the cost. In fact, when a journalist publishes a video, they are endorsing it (often with praise if it's a great
video), so it carries far more weight than its advertising equivalent. Video adverts are rarely watched to the end, while videos posted in news stories are very popular. Sometimes the only difference is that PR has positioned one video within a story, while the other was a paid-for advert.
2. Greater reach.
Journalists love to post great videos, because they know it's what their audience wants (they pay close attention to analytics). It's a valuable pre-made post, with minimal work required. Journalists are under constant pressure to create more content and improve their reader engagement, so the opportunity to post a great video is appreciated. Also, media has become increasingly fragmented. You can't talk to everyone, so part of every campaign has to be email based. Journalists searching through hundreds of emails, reading endless pitches and press releases, are far more likely to watch a video through to the end and really grasp it. Equally, they are more likely to watch a video on another site and repost it. Standing out from a world of text, animated marketing videos boost PR campaigns at every stage, engaging journalists and their audiences. Most importantly, they carry your perfect message, delivering far greater impact and ROI.